Polar Vantage V2 allows you to really get under the skin of who you are. This waterproof multisport GPS watch comes with all of Polar's sports expertise in one package, including wrist-based heart rate, GPS, performance tests and recovery tracking.
RRP £489.00
"I think it's easily the best watch Polar has made to date… Polar largely isn't trying to compete purely on features here. They've found a rough balance between useful new functionality and keeping the price reasonable."
When you're going further than anyone else, you need tools that last with you. Polar Grit X is designed to take you through even the roughest, most epic sessions without clashing with your everyday style.
Sleek on the outside, smart on the inside – and lighter than other premium multisport watches. Polar Vantage V2 is all you need in one uniquely lightweight, precisely engineered package.
GO FOR QUALITY
The premium materials, such as the full aluminium case and comfortable silicone wristbands, make sure Polar Vantage V2 is ready for anything.
THE PERFECT COMPANION FOR ANY SITUATION
The lightweight and slim design makes Polar Vantage V2 look good and feel great 24/7, whatever you've got planned.
PLAN. TRAIN. ANALYSE. REPEAT.
The Polar Vantage V2 takes your body's signals and turns them into data and guidance – so you can plan better, train smarter and recover fully.
KNOW WHERE YOU STAND
With Polar Vantage V2 you can clearly see when you're making progress: it comes with several tools for testing your performance and readiness.
MASTER THE BALANCE
Not sure if you're pushing too hard or if you should step up your game? Polar Vantage V2 tells you when your body has recovered and is ready for more.
With Polar Vantage V2, you get access to the full Polar Flow where everything is connected. Your training data is conveniently available on one platform anytime, anywhere.
THE ULTIMATE TRAINING PLATFORM
With extensive training planning and analysis tools, an automatic training diary, progress reports and much more, Polar Flow will help you achieve all your training goals. LEARN MORE
SYNC YOUR DATA TO OTHER SERVICES
With Polar Flow, you can automatically sync all your training data to other apps, such as Strava or TrainingPeaks.
Vantage V2 + H10 Heart Rate Sensor
The most powerful heart rate monitoring team in the game.
Try out different color options and add your favorite wristband to your order.
FEATURES AND TECHNICAL SPECIFICATIONS
FEATURE HIGHLIGHTS
Advanced wrist-based heart rate
Polar Vantage V2 tracks heart rate with the Precision Prime™ sensor fusion technology.*
LEARN MORE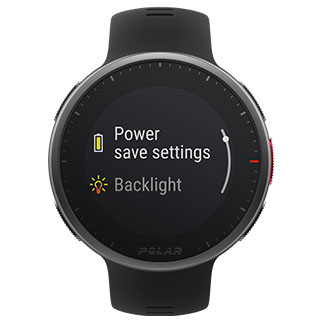 Ultra-long Battery Life
Polar Vantage V2 gives you even up to 40 hours of continuous training time. The multiple power save options boost the battery life all the way up to 100 hours.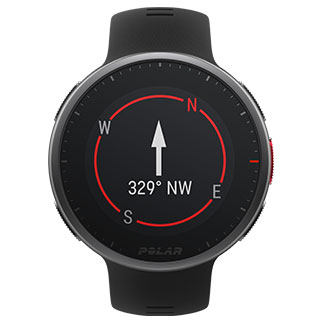 Integrated GPS
GPS, GLONASS, Galileo and QZSS with assisted GPS for fast fix times. Integrated compass and barometric altitude.
Colour Touch Display
1,2" always-on sunlight-readable colour touch display. Laminated Gorilla glass lens with anti-fingerprint coating.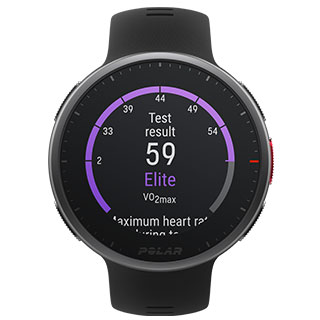 Running Performance Test
The Running Performance Test helps you keep track of your progress and personalise your heart rate, speed and power zones.
WATCH VIDEO